This was done for my nephew's birthday invitations (which I also designed).
My typical moody light setup: two speedlites at 100% into a single reflective umbrella at his 2 o'clock. Shot with a Canon 7D at 30mm, f4.5, 1/200, iso 100.
Here is the before/after from Lightroom: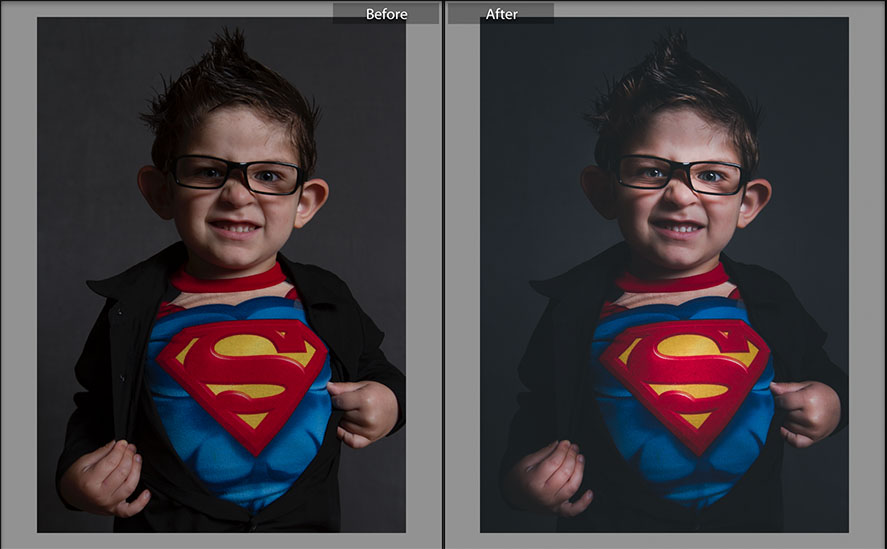 The great thing about working with kids this young is that there is usually very little touching up to do. Skin is still immaculate. Only real touch up work was removing a couple of visible cavities from the front of his teeth (he kept asking for juice and soda when doing the shoot).
I purposely underexpose when taking photo's in this style. It is much easier to dodge small areas in Lightroom on a dark image than it is to have to burn large areas in a brighter photo for the same effect. You can see in the after that I dodged his hands, the superman logo, and small areas around his face and hair.
You can see below that shooting underexposed in RAW, I was still able to pull the highlights out of his hair with a dodge brush in Lightroom.

Here is how the final invitation design came out: